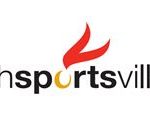 Website Leigh Sports Village
Salary circa £40k
') } else if (width >= 425) { console.log ('largescreen'); document.write('') } else { console.log ('nompuad'); document.write('') } // -->
Responsible for developing and maximising commercial partnerships /opportunities for the business together with running key business projects on a day-to-day basis to ensure smooth planning and delivery.  Initially you will have a lead role in the delivery of the Women's Euro's and the Rugby League World Cup in 2021.
As well as the formal responsibilities, it is important for this role to interface between the project team and the business area. The candidate must be an excellent communicator and have the ability to encourage the need for transformation and change within the business area in tandem with the delivery of new capabilities from the project, as ensuring readiness to deliver the project is key to its success.
Responsibilities
Operating within agreed reporting structures, is responsible for:
Through strategic leadership, working with Executive Management Team and ongoing support of the team continually improve our income generation stream by negotiating commercial partnership deals.
Develop and lead on delivery of a commercial strategy for the business.
Identifying new commercial target markets, conducting market research analysis.
Working with Club partners to identify commercial opportunities, benefits and synergies.
Designing and applying appropriate project management skills to build timescales, milestones, monitoring deliverables, reporting and reviewing tools. Including project progress.
Planning and monitoring of budgets to ensure agreed targets are achieved.
Adopting delegation as required, and use of project assurance roles within agreed reporting structure.
Preparing and maintaining project, stage and exception plans as required.
Managing project risks, including the development of contingency plans.
Liaison with programme management and related projects to ensure that work is neither overlooked nor duplicated.
Monitoring overall progress and use of resources, initiating corrective action where necessary
Reporting through agreed lines on project progress through highlight reports and end-stage assessments
Liaison with appointed project assurance representatives to assure the overall direction and integrity of the project.
Maintaining an awareness of potential interdependencies with other projects and their impact.
Identifying and obtaining support and advice required for the management, planning and control of the project.
Managing project administration.
Conduct a post project review including follow-on action and recommendations.
Maintaining and developing good working relationship with both internally and with external bodies.
Leading by example and ensuring high standards are upheld at all times.
Undertaking any duties necessary commensurate with the role.
The post holder will be required to work bank holidays, evenings & weekends.
Skills Required
Essential
Certificate in Management or other relevant subject to NVQ level 3.
Ability to evidence successful delivery of a major project.
Ability to establish a good working relationship with the Management and external bodies.
Possess strong leadership skills in order manage and motivate the team members.
Experience in identifying business risks.
Understanding and appreciation of excellence in customer service.
Experience in monitoring financial budgets.
Experience in developing and delivering a commercial strategy to improve the business income streams.
Experience of working in a commercial environment.
Have excellent knowledge of office application and management software systems.
Able to identify, plan and deliver continuous improvement.
Ability work with little/no supervision, make decisions independently, prioritise and plan workload.
Possess strong written and verbal communication skills.
Ability to produce management reports, which are user friendly and relevant.
Have high personal standards, an eye for detail and lead by example.
Desirable
Degree in Management or other relevant subject to NVQ level 4.
Previous experience in the leisure/sports industry.
Experience in Event Management.
Full driving licence & own transport.
---
Leigh Sports Village is a pioneering multi-sector development and is now one of the finest sporting hubs in the North West. The Sports Village provides state of the art facilities for sport, education, physical activity, health, leisure and culture and serves the local community and the region as a whole.
The facilities include Sports Arena with state-of-the art sports pitches, Athletics Stadium, Further Education College, Sports Centre and Swimming Pool, high-quality hotel, restaurants and retail outlets. At the heart of the complex is a 21st century, 12,000 capacity stadium which is home to Leigh Centurions Rugby League Club, Manchester United Women's Team and Manchester United's U23s, U19s and U18s sides.
In 2021, Leigh Sports Village is delighted to be hosting two major international tournaments at the stadium, as we stage multiple matches in both the UEFA Women's Euros and the Rugby League World Cup.
To deliver and capitalise on these high-profile events, we are seeking to strengthen our executive leadership team by recruiting a proven Business Development Manager. Reporting directly to the Chief Executive, you will play a key role in the organisation and delivery of the UEFA Women's Euros and Rugby League World Cup as well as explore the business, commercial and sponsorship possibilities for Leigh Sports Village as a whole.
It is crucial for this strategic role to interface between the project team delivering the tournaments and the business functions of Leigh Sports Village.
This is a unique opportunity to support the delivery of some of the biggest sporting occasions of this decade — and just as importantly leaving a legacy for the Sports Village for future years.
It is essential that applicants possess a relevant management qualification.
CLOSING DATE: 12PM, FRIDAY 7th FEBRUARY
For more information about this exciting career opportunity and a full job description please e-mail Emma Carter at  e.carter@leighsportsvillage.co.uk
 To apply please send your CV along with a covering letter explaining your suitability and how you meet the criteria for this position to Emma Carter at Leigh Sports Village Company, Leigh Stadium, Sale Way, Leigh, WN7 4JY or e-mail e.carter@leighsportsvillage.co.uk
 Indeed
Leisure opportunities
Football and stadium management
Stadia magazine