As part of the US Soccer Foundation's (USSF) national movement to build 1000 mini-pitches by 2026, a new mini soccer pitch has been unveiled at the Petworth Recreation Center in Washington DC.
The effort to positively affect the lives of young people though the participation in sport has seen a number of partners and supporters join the It's Everyone's Game campaign, including Major League Soccer, Adidas and Musco, which has pledged funding and is donating field lighting for the mini-pitches.
"We are proud to unveil a new safe place to play in our backyard here in Washington, DC," said Ed Foster-Simeon, president & CEO of the US Soccer Foundation.
"This new pitch will ensure that local DC youth will have a safe place to play the beautiful game and cultivate critical life skills like teamwork and confidence that will help them succeed on and off the pitch.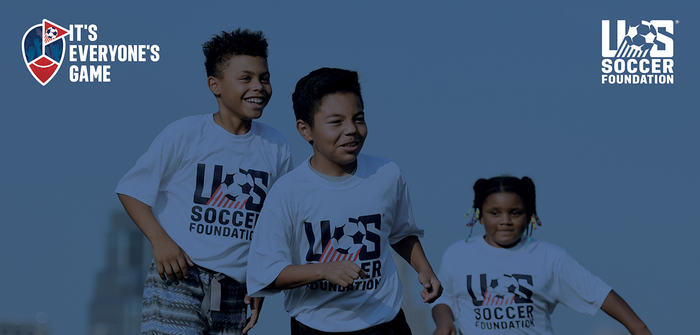 "Better still, thanks to Musco's generous support, many youth and adults can play for longer hours with the inclusion of new lights as part of the space."
In attendance at the opening ceremony were youth soccer players from Washington DC, as well as members of MLS side DC United, the USSF and Musco.
"Musco has been a partner with the US Soccer Foundation for roughly two decades," said Jeff Rogers, vice president, sales, Musco. "This is a great program to benefit thousands of young people who need and deserve an opportunity, and we're proud to support the Foundation in making this happen."
It is claimed that participation in after-school soccer programs can have a positive impact on the development of teamwork skills, can motivate kids in school, and can help them avoid anti-social behavior.
"Soccer is family and at DC United we are a family. That's why it gives me so much pleasure and pride that DC United, Musco Lighting, the DC Department of Parks and Recreation and the US Soccer Foundation have created this beautiful mini-pitch that is being donated to the Petworth Recreation Center," said Jason Levien, DC United managing general partner and CEO.
"This type of collaboration gives us the opportunity to highlight DC United's commitment to increasing the accessibility of soccer and supporting local youth programs.
"Together with our charitable partner, DC Scores, we look forward to providing endless hours of free youth soccer programming in this community."
August 9, 2018