Part of its official charity, Everton in the Community, the club is raising the funds for The People's Place – a purpose-built center that will be located, if planning is permitted, just 500m from its current Goodison Park home stadium.
The fundraising drive for The People's Place campaign is due to start early in the 2018/19 season and will see Everton aim to develop, build and maintain the new facility.
Rough renderings of the building's design have been revealed, showing a modern glass-fronted, two-story facility with a number of internal meeting spaces, private offices, demonstration rooms and relaxing external green spaces with places to sit among the gardens.
Everton in the Community will be working alongside national mental health charity Chasing the Stigma to promote positive mental health and ending the stigma and discrimination surrounding it.
A press release stated: "The People's Place will provide an overarching service to anyone, regardless of age, gender or location, to promote positive mental health and support relating to suicide awareness and prevention.
"The range of the mental health services available will offer clear pathways into Everton in the Community's programs and external support all tailored to the individual."
The People's Place venture has received backing and support from Everton CEO Professor Denise Barrett-Baxendale as well as team manager Marco Silva and the squad of players.
"There is a real demand for this in our city and our community," said Barrett-Baxendale. "Mental illnesses, unlike physical injuries, are invisible to everyone but to those experiencing them. Their reality is no different and no less painful. Many people suffer in silence, unaware that helpful and supportive treatments are available. Our new facility will work to encourage people to talk more freely and will operate an open-door policy to anyone needing to talk."
Everton FC has revealed it will be training all its staff with an understanding of mental health and educating them on how to best identify if someone is struggling and how best to support it.
"Since the first day I arrived at the Club, everyone talked to me about the Everton Family. We are more than just a club, we are a family. We want to keep creating this fantastic connection between us and our fans and all of the community. We want to support them, and we want to give them something back," said Everton first team manager Marco Silva. "This People's Place project is important to us as a club. Me and my staff are here to support and do everything we can."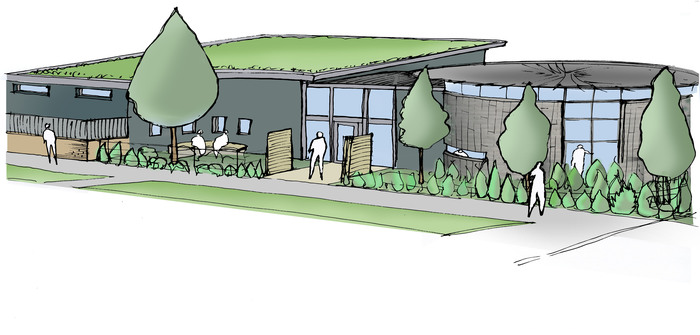 August 9, 2018