E-sports Stadium Arlington, a collaboration between architectural firm Populous, the City of Arlington and Esports Venues, will be a 100,000ft² state-of-the-art venue designed to draw competitive pro video gaming players and fans from around the world. It will feature a large event space as well as areas for e-sports, retail, hospitality and media facilities.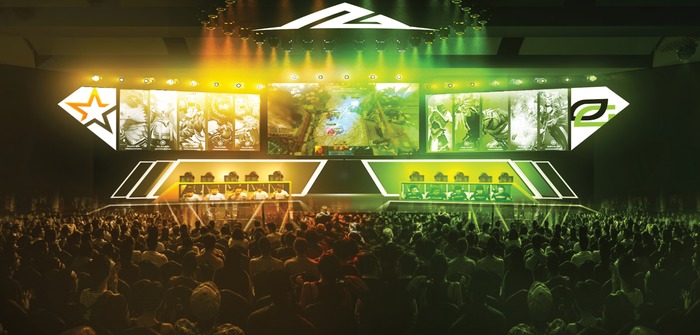 The facility will be adapted from the current Arlington Convention Center, with the City of Arlington and Esports Venues planning to invest US$10m in the project. When completed, it will be one of the largest and most flexible e-sports stadia in the USA, Populous says.
"This e-sports stadium will transform the Arlington Convention Center and position the city as the epicenter for e-sports in the heart of North America," said Brian Mirakian, senior principal at Populous.
"E-sports fans will encounter a live experience unlike any other, by way of space for up to 1,000 spectators, VIP amenities and year-round event potential."
Arlington Mayor Jeff Williams added, "I know the gaming community across the globe is going to fall in love with this stadium and with Arlington. We're ready for the biggest tournaments in the e-sports industry to call Arlington home."
The worldwide e-sports market was valued at approximately US$493m in 2017.
March 16, 2018