The Supreme Committee for Delivery and Legacy, the organizers of the 2022 FIFA World Cup, has revealed the progress being made at the seven new stadia being built for the soccer tournament in new aerial images.
The aerial shots show each of the seven venues, many with work on roofs and facades still in the middle of construction, including the Lusail Stadium, which will host the opening ceremony and the final at the first World Cup to be held in the Middle East.
The ambitious scale of the builds is clear to see, and with the project requiring the construction of brand-new venues, some of the new stadia have on-site housing for construction workers.
The only stadium to not be built from scratch is the Khalifa International Stadium, which instead has recently undergone a renovation.
The aerial imagery of the Qatar stadia can be seen below:
Al Bayt Stadium: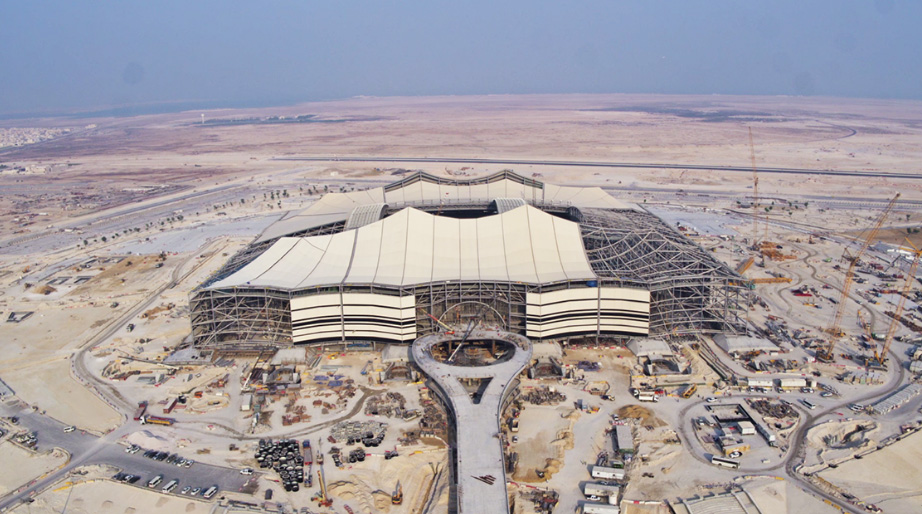 The 60,000-seat venue's steel roof structure is finished, and its façade, which resembles tents used in Qatar's deserts, is halfway complete.
Al Rayyan Stadium: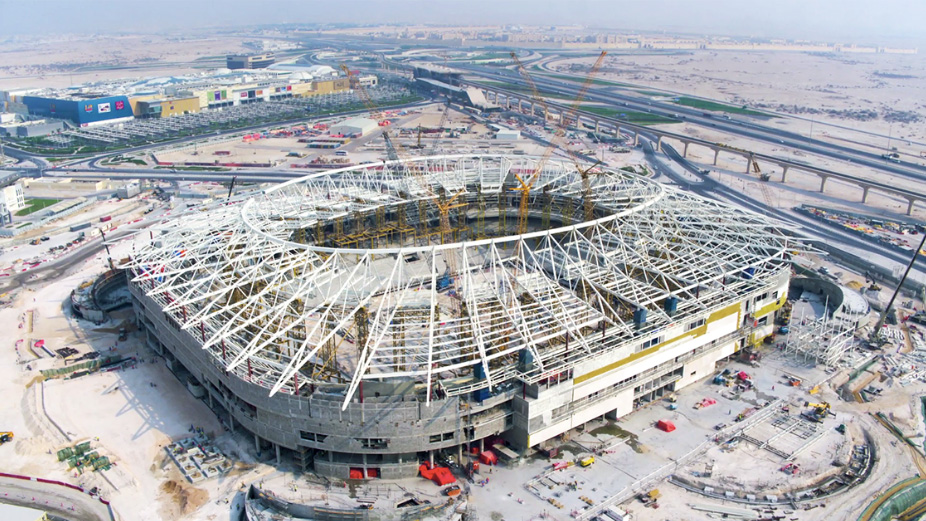 The new 40,000-seat stadium is being constructed on the site of the old Ahmed Bin Ali Stadium in Al Rayyan. Images show concrete stands and the columns that will support the roof in place.
Al Wakrah Stadium: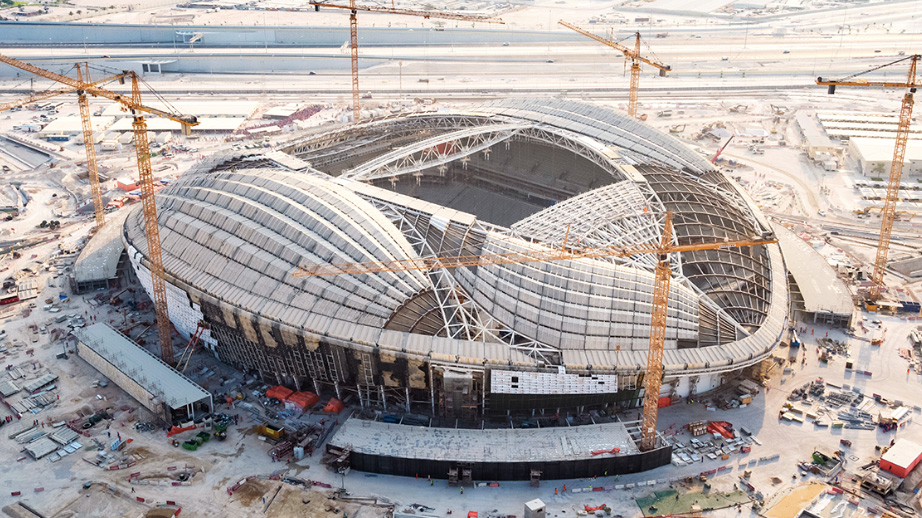 Work on the stadium's façade is almost complete and its retractable roof is now being installed. Inside the stadium, nearly all 40,000 seats are now in place.
Education City Stadium: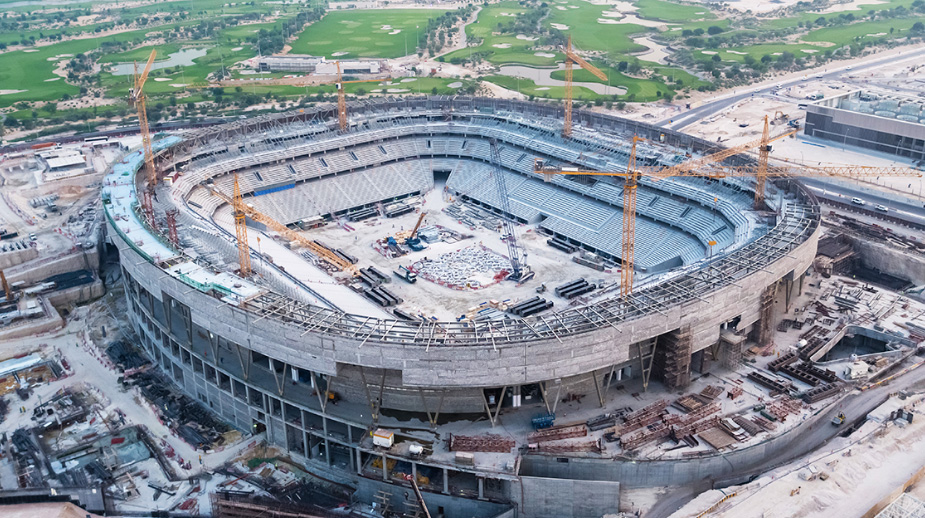 The whole concrete structure is now in place and all of the stadium's distinctive V-shaped columns erected.
Lusail Stadium: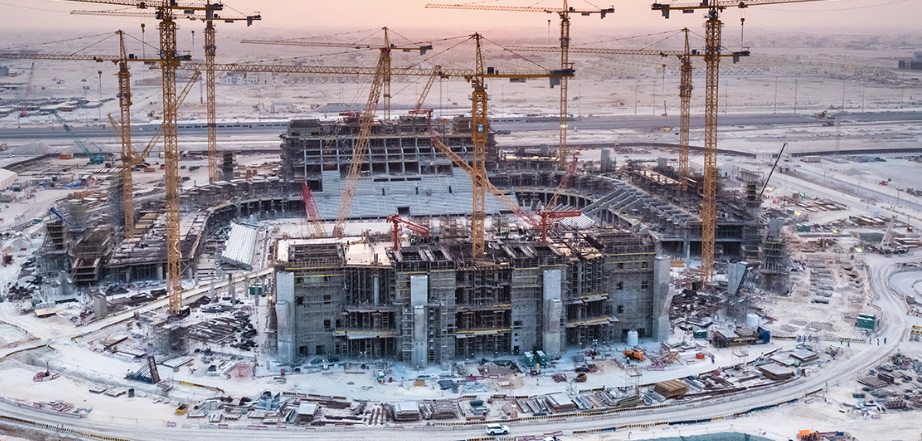 Concrete foundation works are approaching completion, while the west stand is progressing and seating areas are also under construction.
Al Thumama Stadium:

With a design based on a traditional gahfiya cap, the 40,000-seat venue will feature an extensive facade and roof with a small oculus. Images of this venue show there is still some way to go in construction, however the foundations are almost complete and much of the below-ground work is nearing completion.
Ras Abu Aboud Stadium: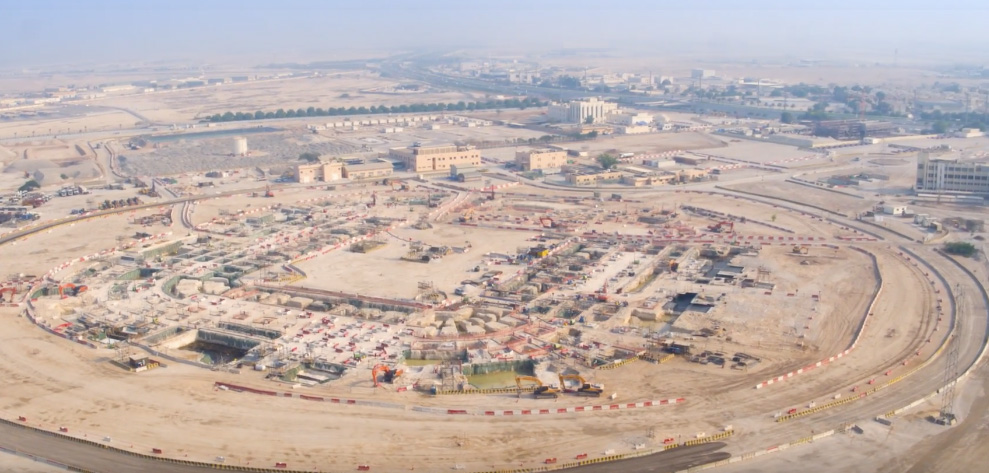 This venue is possibly the most interesting of the new builds for the World Cup as it will be the world's first demountable stadium, meaning it can be dismantled and repurposed following the tournament. Being the last of the seven stadia to be confirmed, it is the project in the earliest of construction phases. The image shows a busy construction site but one far from recognizable as a stadium. Excavations are almost complete and construction of the venue's foundations has begun.