Belden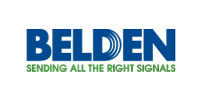 Belden provides the most comprehensive set of infrastructure and connectivity solutions for virtually every area of the enterprise, including LANs, data centers, building automation, AV, lighting, security and access control.
Belden takes a universal approach to your enterprise – resolving your signal transmission needs with rock-solid IP- and legacy based solutions.
Belden is a leader in cabling infrastructure to support AV systems, broadcast systems, local area networks (LANs), Wi-Fi, point-of-sale systems, distributed antenna systems, fire alarm systems, security systems and building automation systems – all the components that make up a smart building. Belden solutions can be found in nearly every U.S. collegiate and professional stadium.
Its broadcast technology brand Grass Valley offers a comprehensive portfolio for stadium and sports production, from image acquisition to playout. With support for the evolving migration to IP, and a foundation built on open standards, Grass Valley's solutions enable broadcasters to create, control and connect content wherever, however and whenever it is consumed. Whether HD or 4K, SDI or IP, Grass Valley delivers solutions that help customers stay ahead of the competition.
Now that Grass Valley has acquired Snell Advanced Media (SAM), its portfolio has grown to fit the needs of any operation, providing the ultimate in selection and service – regardless of size, budget or business needs.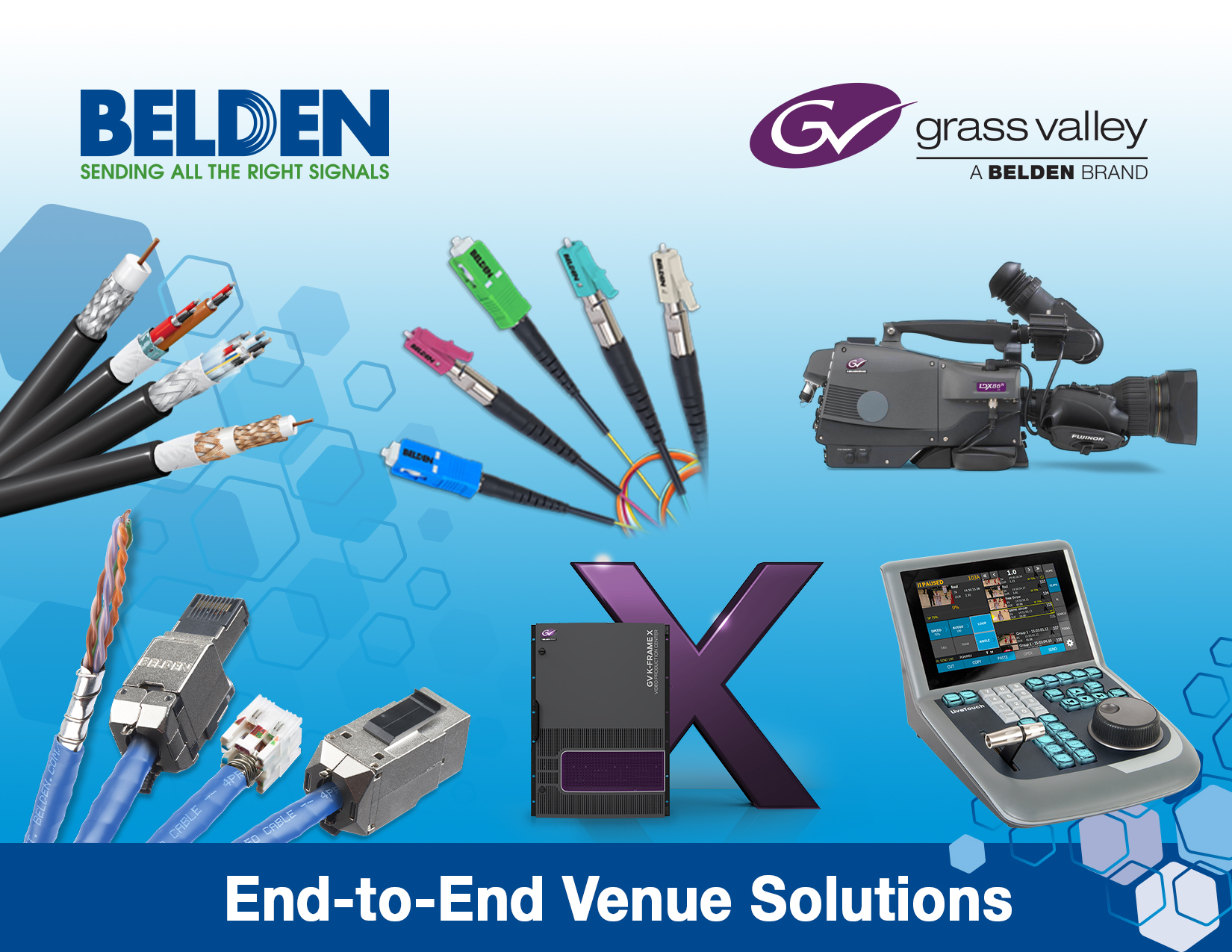 What Belden designs and builds outperforms and outlasts in the most demanding conditions, complemented by uncompromising and responsive customer service. By delivering a comprehensive product portfolio designed to meet the mission-critical needs of the venues market, Belden and its associated brands work alongside stadiums, arenas, fields and parks, helping clients meet the demanding needs of their own customers.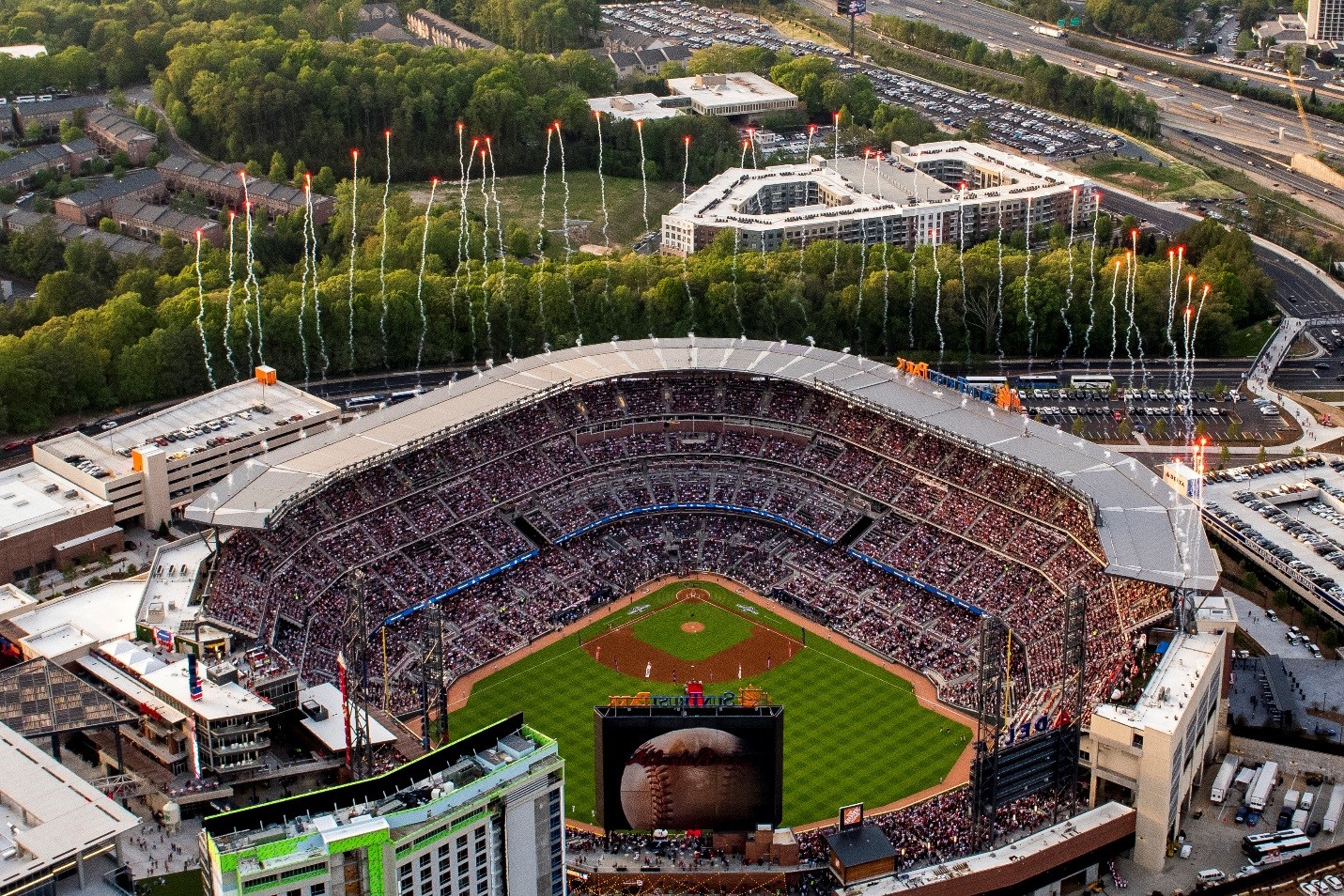 SunTrust Park: The Atlanta Braves' digital director calls SunTrust Park the next generation of ballpark and stadium presentations. Equipped with a 200G Wi-Fi network, dubbed one of the most robust in all of pro sports, every fan can seamlessly upload, download or stream content simultaneously. Video-display kiosks, LED scoreboards and TV displays, including a 120- by 64-foot center-hung scoreboard and a 90- by 30-foot scoreboard in left-center field, are featured throughout. Supporting this state-of-the-art technology are cabling and connectivity from Belden, including 250 miles of singlemode fiber optic cable and 500 miles of Category 6A cable.
No one understands the importance of behind-the-scenes infrastructure better than Belden and Grass Valley. Providing feature-rich entertainment during sporting events can increase fan engagement and communication, improve safety and open up new revenue streams. Cutting-edge technology and communications immerse fans in a full-on experience – they get in on the action instead of just watching from their seats. A robust, reliable, high-performance infrastructure that supports voice, live video production, data and mobile is what makes this all possible.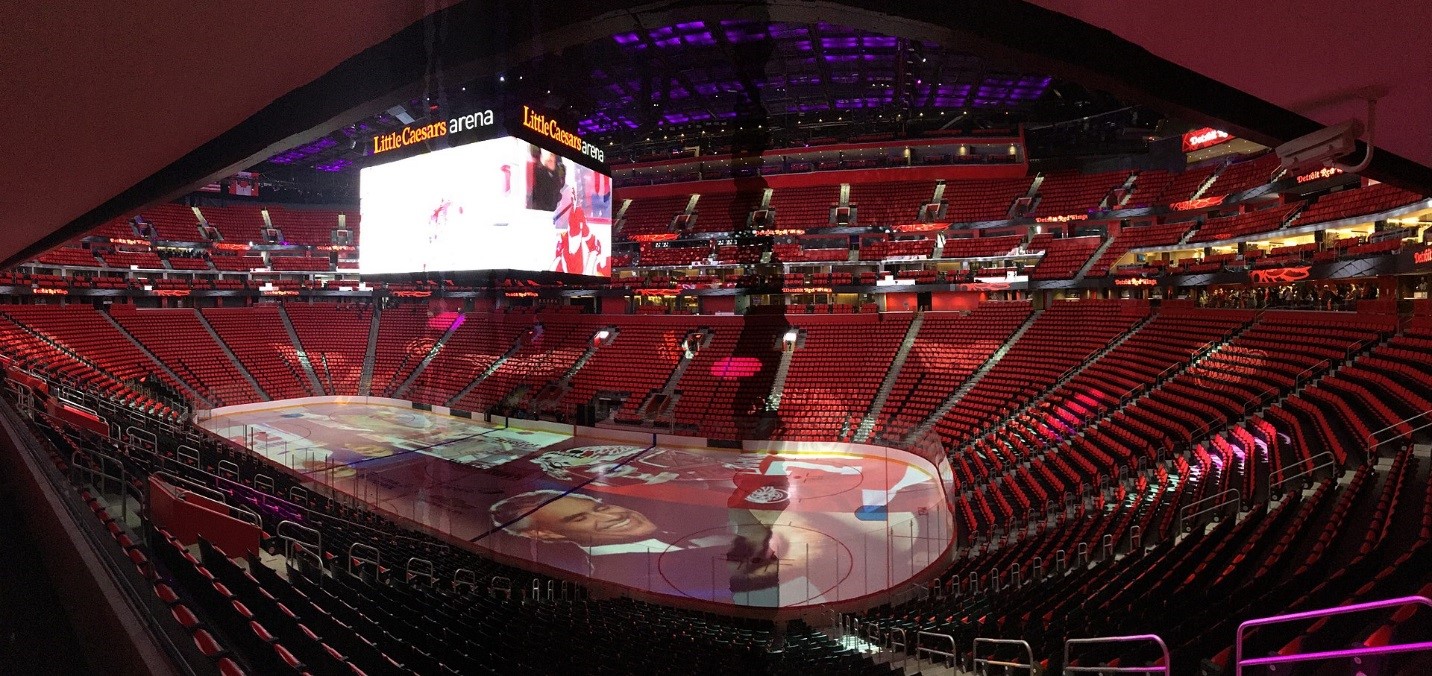 Little Caesars Arena: Designed to be one of the most technologically advanced stadiums ever built, Little Caesars Arena arena features 45 LED displays, an outdoor plaza with a large video display, an exterior capable of displaying video projection and a 5,100-square-foot scoreboard – the world's largest seamless, center-hung system. Containing more commercial AV than nearly any other stadium, Little Caesars Arena is packed with automation and technology. Belden provided the infrastructure required to generate, transmit and protect signals within and around Little Caesars Arena, while Grass Valley provided cameras and switching capabilities. Working side by side, Grass Valley and Belden established the enterprise infrastructure and broadcast equipment needed for the project.
State-of-the-art events facilities, sports venues and major broadcast networks around the world rely on Belden thanks to its trusted quality, product breadth, solutions expertise and impressive warranties.