Cisco Sports and Entertainment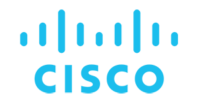 For more than a decade, Cisco has been a technology innovator and leader in the sports and entertainment industry.
It's why more than 350 stadiums and venues in 35 countries have used Cisco technology and solutions. From SunTrust Park in Atlanta to the Allianz Arena in Munich to the Sydney Cricket Ground in Australia, venues around the world have harnessed the power of Cisco's secure and intelligent offerings.
It's why the biggest leagues, organizations, entertainment companies and sporting events have turned to Cisco for its technology and expertise. From the NBA to the United States Golf Association to Live Nation to the Olympic Games, they have seen how Cisco technology has transformed the fan experience.
By creating purpose-built, innovative solutions that drive revenue and create efficiencies, Cisco has delivered for its clients. From dynamic content delivery through Cisco Vision to a trusted, dependable Connected Stadium Network, scores of clients have won.
By creating technology that has enabled a more connected experience, Cisco has delivered for hundreds of millions of fans. Thanks to fast and secure Connected Stadium Wi-Fi, Cisco has ensured that today's fan can engage and share in a digital world.
By offering an end-to-end portfolio of solutions, Cisco has created one-stop shopping. The Dallas Cowboys to the New York Yankees to Real Madrid and so many more have seen what it means to leverage the entire stack of solutions across video, cloud, networking, security, data and analytics and more to create an environment that is centrally controlled and powerful.
Ultimately Cisco technology delivers when it matters the most for these high-profile organizations and their fans. It's why we have been and will continue to be an industry leader.
---
---
---
---
Ken Martin
Managing Director –  Global Sales
Cisco Sport and Entertainment
Consumer Industries
Direct: 925 223-0098
Mobile: 925 963-5006