Roofing and Materials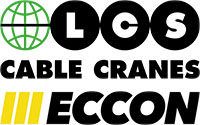 The company specialized first in transport solutions for abnormal loads and developed outstanding crane systems for major industry players.

SHEERFILL® Architectural Membranes have enabled the imagination and creation of the most stunning and energy-efficient sport facilities, transportation terminals and landmark buildings for more than forty years!

For over 30 years, Vector Foiltec has been the global market leader and innovator for ETFE technology. We engineer, design, and install Texlon® ETFE projects, helping create sustainable, cost efficient, lightweight, high performance transparent building envelopes, that are both unique and elegant.