Funktion-One Research Limited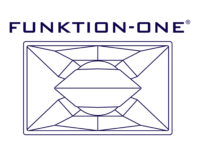 Funktion-One's involvement in sports venues goes back to the company's early days. Though it formed in 1992, Funktion-One didn't fully enter the public arena as a pro audio brand until 2000 – when its first loudspeakers were released for the UK's Millennium celebrations at the Millennium Dome. By 2002, the UK manufacturer was making its mark in the sports world with the audio installation at Portman Road – home of Ipswich Town FC. It came at a time when sports venue operators were starting to look beyond basic – often indecipherable – PA systems towards audio infrastructure that could cater for the changing demands of spectators.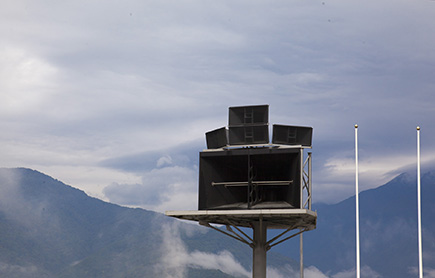 While there are installations at Allianz Park in the UK and the Steel Arena in Slovakia, it is the recent flurry of projects in Russia that best demonstrates that Funktion-One is a leading innovator when it comes to sound reinforcement for sports venues.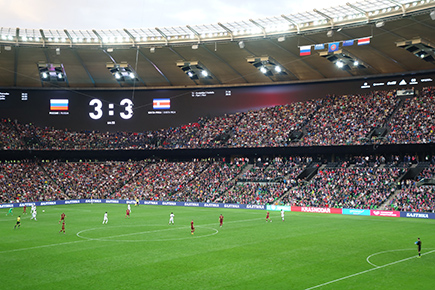 In 2013, the company released the MST10 – a large format horn which allows sound to be focused where it's needed without exciting the reverberant space, leading to clear message transmission and intimate, intelligible and involving sound. Subsequently, MST10s were deployed by Funktion-One Russia at Bolshoy Ice Dome and at the Sliding Center Sanki – both major venues of the 2014 Winter Olympics in Sochi. Next came Krasnodar Stadium and a specially developed Funktion-One Evo system. Soon after Krasnodar, work began on World Cup 2018 stadium, Volgograd Arena – the solution there was again based on the Evo Series.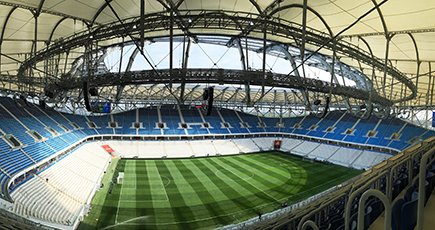 It is of no great surprise that Funktion-One has found appreciation in the sports world, where fluctuating, high peak crowd noise demands high SPL and good speech intelligibility. Funktion-One founder Tony Andrews states: "We believe that our waveguide and cone midrange technology is capable of positively transforming the stadium audience experience with its huge improvements in intelligibility and coherency. This is in accord with our philosophy of global sonic improvement."