KSS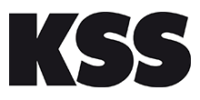 KSS are internationally recognised as a leading sports architecture practice, specialising in stadia, indoor arenas and training centres.
We work with our clients to create venues of high quality and intense sporting and spectator experiences. We provide a full range of sports design consultancy services in master planning, architecture, interior design, graphic design, branding and wayfinding.
From our main office in central London, we create intelligent energy-efficient architecture where the design is informed by site context, functionality and flexibility.
Our sports team leaders have over 28 years of experience in stadium design and are proud to have worked globally in this field. Key highlights include Coimbra Stadium in Portugal, The Amex Community Stadium in Brighton, Stade Océane in Le Havre, Sammy Ofer Stadium in Haifa, Main Stand Development at Anfield, No.1 Court at Wimbledon and Twickenham Stadium in London.KSS are currently working on new Training Centres for Leicester City FC and Liverpool FC.
No.1 Court, Wimbledon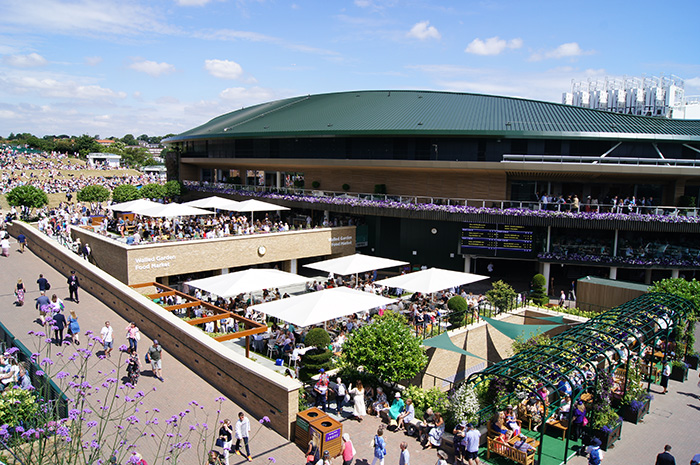 KSS' work covered a full range of architectural and design services for the redevelopment of No.1 Court at Wimbledon.
The scope of work included new hospitality and support facilities together with a fixed and retractable roof covering both the playing arena and spectator seating, giving the potential for uninterrupted championship tournament play.
The contemporary façade properly respects Wimbledon's unique heritage, and the new facilities will further enhance the quality of the spectator experience, thereby supporting AELTC's aim of maintaining Wimbledon's status as the premier Grand Slam event in world tennis.
Main Stand Development, Anfield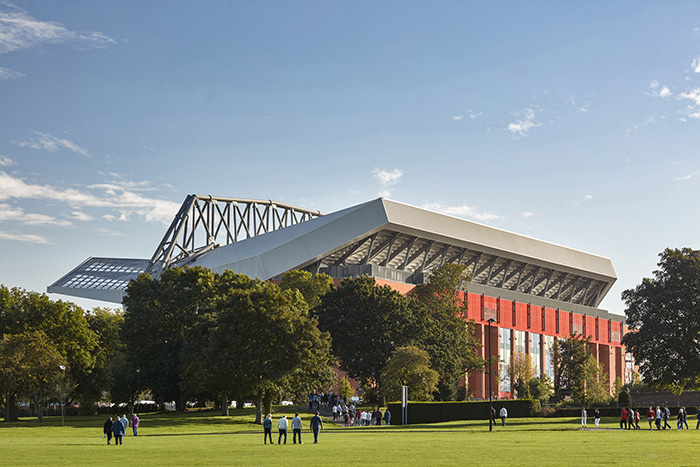 The expansion of Liverpool FC's Anfield stadium sits at the heart of a master plan, which links Walton Breck Road to the historic Stanley Park, and forms part of a much-needed wider regeneration of the Anfield area.
The first phase 20,500 capacity Main Stand completed in 2016 is now one the largest single stands in the country, and accommodates a full range of top quality facilities for players, general admission fans and premium seat hospitality.
The architectural design reflects the owners' request to maintain the traditional four stand configuration, capture the unique spirit of the venue using club and historic references, and reinforce the intense Anfield spectator experience.
East Stand Development, Twickenham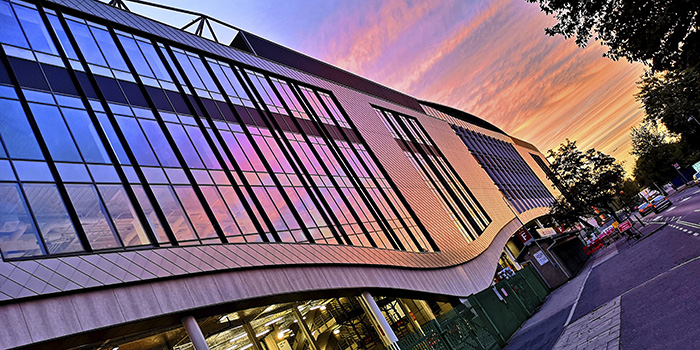 The East Stand extension is the first significant redevelopment of Twickenham Stadium since the South Stand was completed in 2008, and provides over 11,000sqm of hospitality and debenture space for 6,800 premium ticket holders.
Although the stadium capacity will remain at 82,000, the new facilities provide a major expansion of the existing hospitality and conferencing operation, and a much wider range of food and beverage offers in far more comfortable surroundings.
Each level is distinctive in its design with rugby themes subtly embedded, celebrating and bringing to life the unique aspects of the home of England Rugby, and delivering a truly bespoke hospitality experience.