Lumosa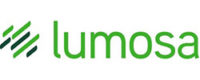 LED stadium lighting – New experience
Lumosa develops and manages a sustainable ecosystem of smart electronics that makes the most of every kWh.
We offer you a complete lighting system, from hardware to software, which we develop 100% in-house. Our high-end technology LED lighting will enable you to perceive colours and movements like never before to enhance performance and intensify excitement.
Every day, we ask ourselves whether we can do things better, smarter and more efficiently.
"Technology is deep-seated in our fibers."
HD Quality and super slow motion so you can enjoy your team in the stadium and on TV.
State-of-the-art optic technology for optimal light distribution.
Highly efficient lighting due to our expertise and thermal design.
Showtime boost up the energy in your stadium with a remarkable light show.
Control your stadium lighting with an easy application for your PC, tablet or phone.