The 22,000-seat Banc of California Stadium opened on April 18 and will be the home of Los Angeles FC (LAFC), hosting MLS soccer matches, in addition to rugby, track and field and other sports.
The expansive glass areas, which ensure a cohesive, modern look, are manufactured and supplied by CR Laurence (CRL), which took care of the all-glass entrances, glass railings and bullet-resistant transaction systems.
DRS door rails and Blumcraft panic handles feature throughout the stadium, including in VIP entrances and suites. DRS door rails provide clean, uninterrupted glass spans, which give the entrances a contemporary, airy aesthetic; they feature CRL's patented Wedge-Lock technology that combines glass holding power with fast installation times. The accompanying panic handles further enhance the all-glass visuals using a slim tubular design.
Select areas of the stadium use CRL's GRS Taper-Loc glass railing system. The railing system offers the first and only ICC-ES approved base shoe for glass railings and is engineered to comply with 2015 IBC updates. With clean sightlines and minimal hardware, the glass railing system improves views while increasing safety, and because it's a dry-glazed system, it can be installed up to 50% faster. CRL's HRS handrails were installed with LED lighting for improved visibility and aesthetic appeal.
CRL also supplied the bullet-resistant windows and integrated stainless-steel counters and bullet-resistant deal trays. Together, the systems provide security and protection, while also allowing fast and easy communication with event attendees.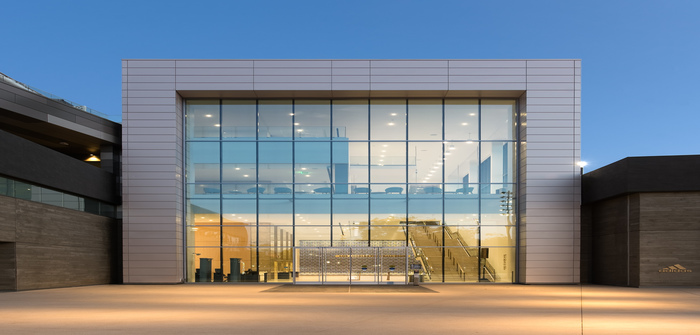 "A stadium project of this size presented challenging schedules that required precise coordination between the architect, contractors, and manufacturers," said Chris Hanstad, vice president of architectural sales at CRL.
"We had the comprehensive product line and manufacturing capacity to provide a large scope of the customized glazing solutions needed to not only meet the project's schedule, but its code requirements and design intent as well."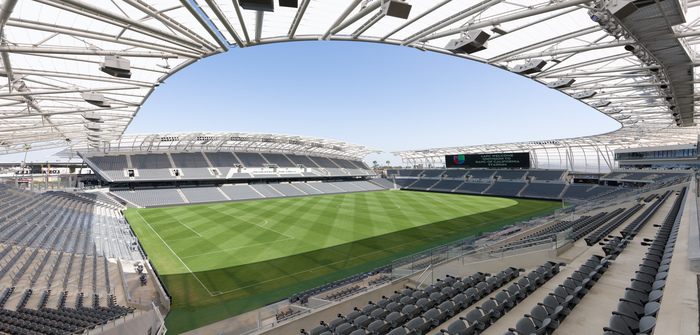 Images: Geoff Captain
June 1, 2018