German company ASB has been leading the field in glass floors for sports with its patented technology designed to offer more flex under foot than wood. Its LumiFlex flooring combines thin layers of aluminium, ceramic and a matt glass top layer. But what makes the system even more eye-opening is the fact it uses LED technology to display any number of court designs, logos, advertisements and messages.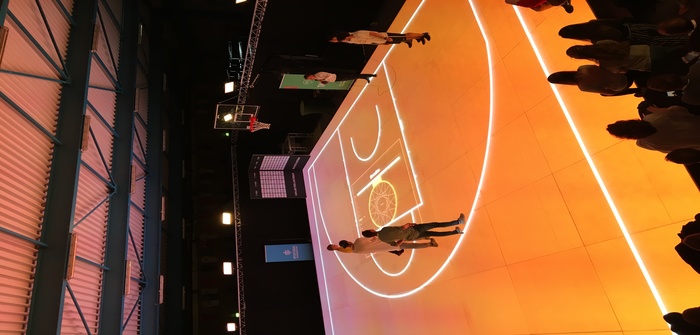 The surface is essentially a giant video monitor that can transform at an operator's whim to provide visual effects for a futuristic looking surface. A portable version of the ASB LumiFlex was recently used for the first time at the launch event of the 3X3 basketball association, 3X3 Unites. Here, courts could be colored for dramatic effect or display team names or play graphics on the surface.
"The floor is obviously a real innovation. It is very impressive to see how the lights come on. All eyes of the visitors are directed to the ground. You can easily and very attractively place sponsors and show ads," says Nicolas Widmer, 3X3 development senior associate.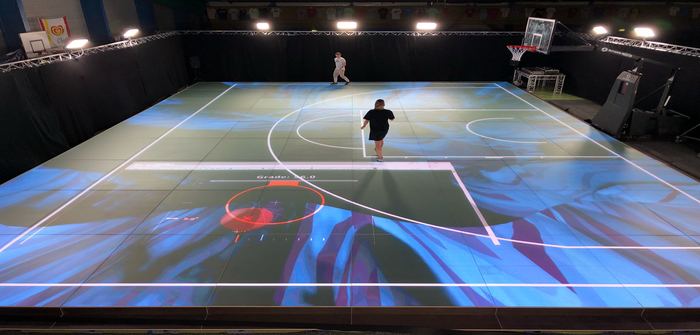 Like the sport itself, the technology is also in its infancy and has huge potential.
This is particularly true for a sport like tennis, where ASB LumiFlex can be implemented to create customized courts suited to the player's ability or training routine.
Court 16, a tennis club in Long Island, USA, was able to solve the challenge of having to provide a space for both adults and children by using computer software to control and toggle the size of a court. In addition, it also saved trainers time by being able to simply flick the switch to display different line marking for training drills.
"For us, this is a very nice project, because it shows once again the wide range of possible uses of our products," said Christof Babinsky, managing director of ASB GlassFloor. "At Court 16 our floor ensures effective use of space and supports an innovative training concept. And without line chaos."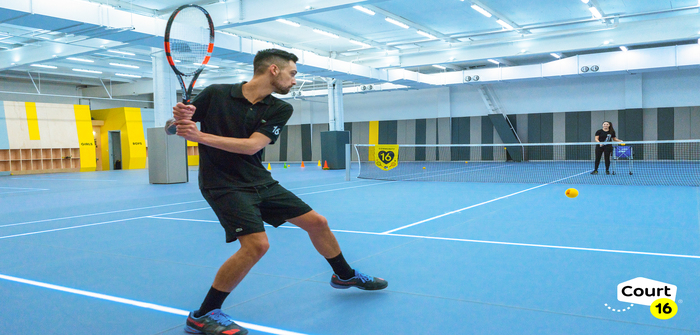 Adaptive flooring technology opens up possibilities for sports facilities, particularly those that are multiuse or short on space.
"The interest in our [floor]is increasing rapidly," states Babinsky. "That makes us happy, of course. Especially because we know that we have developed a product that is enormously versatile. From the small event to the huge sporting event, the floor can bring attention and additional revenue streams."
August 15, 2018
By James Billington