Through a partnership between Gloucester Rugby and digital infrastructure specialists Landways the facility has introduced a high-capacity wi-fi network and other innovative connectivity solutions that will help future-proof the venue and keep up-to-speed with new network upgrades.
With an increasing number of new and existing stadia focusing on bringing a richer experience to visitors, Gloucester Rugby is joining early adopters in investing in technology to deliver digital benefits to fans as well as capitalize on marketing opportunities.
"We have deployed a record quantity of optical fiber throughout the stadium, as well as several unique technical designs, to manage the huge forecast growth in demand for wireless data over the next few years," said Chris Smedley, chief executive of Landways.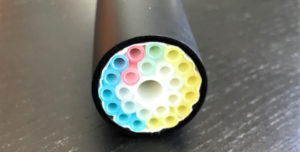 "We will be monitoring the network closely and, as required, working with Gloucester Rugby to install upgrades to ensure that the wi-fi system does not run out of capacity and that Kingsholm remains one of the UK's best-connected sports venues."
A mobile app, created in partnership with digital agency Clock, will provide fans with greater engagement and entertainment through the likes of half-time quizzes, interactive games for children, live audio feeds to enhance what's happening on the pitch, pre-ordering of food and drinks, fan rewards, live man of the match voting, picture galleries, exclusive content around players, and fan debates and discussions.
Club sponsors will also be able to take advantage of the app to deliver more innovative marketing campaigns and ways to engage with fans.
"We are firmly in a digital world and part of the future-proofing of the club going forward is to ensure we are at the forefront of technology that allows us to give everybody that visits Kingsholm stadium not only fast connectivity but also gives us the ability to engage our audiences better," said Stephen Vaughan, CEO, Gloucester Rugby.
"The app will allow visitors to Kingsholm to access high speed wi-fi and a range of services designed to improve the experience on a matchday. We are delighted to be partnering with both Landways and Clock to help provide a more connected environment for our fans."
To ensure that Kingsholm Stadium is able to run and maintain a reliable, high-speed network for live audio and video streams Landways used a fiber-based wireless network to avoid any connectivity issues experienced at many other stadia due to high-density environments.
"We are excited to be bringing to life Gloucester Rugby's vision for a truly connected stadium and mobile app to make the fan experience easier, richer and more unique than any other rugby club. Landways and Clock are investing heavily in this project as a sign of their commitment and belief that Gloucester Rugby fans will benefit from a world-class experience," said Ben Silcox, chief strategy officer, Clock.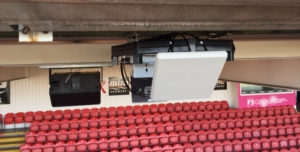 May 23, 2018