Tottenham Hotspur Stadium has been transformed to host its first ever NFL event as it saw the NFL Academy try-outs take place on the specially designed retractable playing surface.
Complete with NFL logo at centerfield, the soccer stadium looked impressive as it changed guise to play the role of a state-of-the-art NFL venue. Soccer goals were replaced by uprights and the artificial turf was slid out from beneath the stadium's stands.
Members of the media were also given a glimpse of what the locker rooms look like when the NFL teams arrive in October, which offer a large open space, large shower rooms and treatment areas.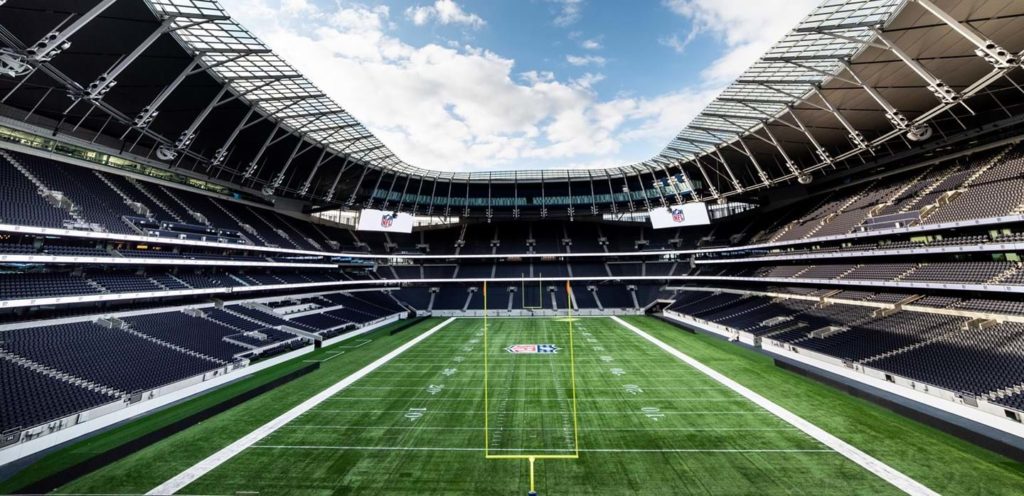 Before the stadium sees the Chicago Bears take on Oakland Raiders on October 6, followed by the Carolina Panthers facing Tampa Bay Buccaneers a week later on October 13 as part of the annual NFL London Series, it staged the NFL Academy.
The event is an initiative to spot talent and give hopefuls outside the US the chance to play college football. 150 young Londoners aged between 16-18 were invited to the event where they participated in a series of drills as NFL stars looked on.
The NFL Academy will officially open in September, offering 80 successful student athletes the opportunity to combine full-time education with life skills and intensive training in the sport under full-time professional coaches.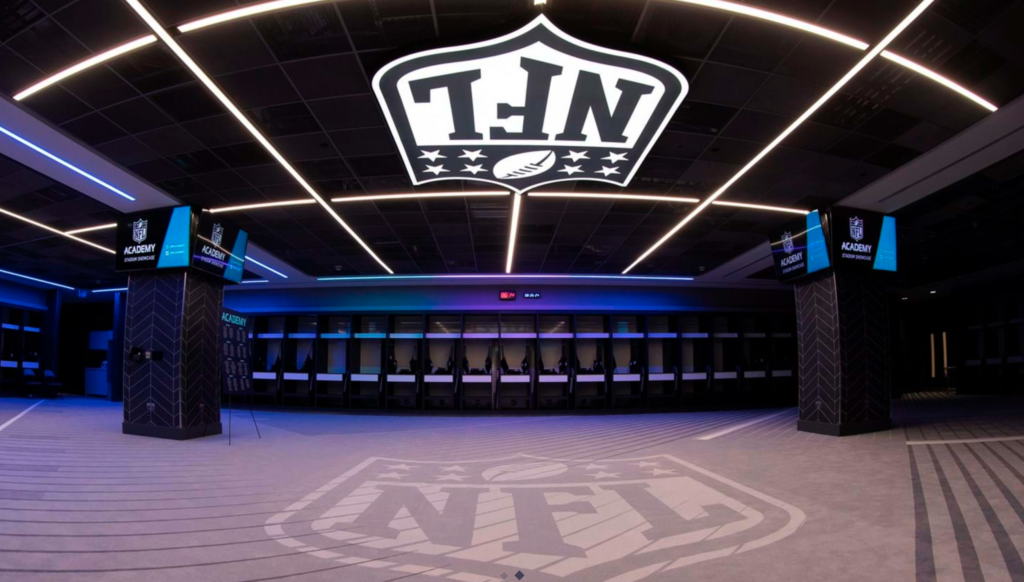 "The Academy is a first-of-its kind initiative that will deliver against three key elements: education, character development and football," said NFL UK managing director Alistair Kirkwood. "The inspiration for the idea was our long-term partnership with Tottenham Hotspur. As well as playing games at the new stadium, we had a desire to create something meaningful for the community on a year-round basis.
"This is an opportunity to make a real difference to the lives of many young people, regardless of their experience of our sport. It is also an opportunity for us to create a pathway for players to get into the American college system and maybe even to the NFL itself."