Stadia and sports venues around the world recognize that financial success is more than just what happens on the pitch; increasingly, fan engagement within the facility is a critical part of the overall experience and return on investment
ParisLongchamp, a mecca for horse racing fans, is a perfect example of a venue that recognized that both IP-based video distribution and digital signage can provide a wealth of branding, advertising and operational benefits and opportunities that are difficult to replicate via traditional means, and took full advantage of both when designing the new grandstand.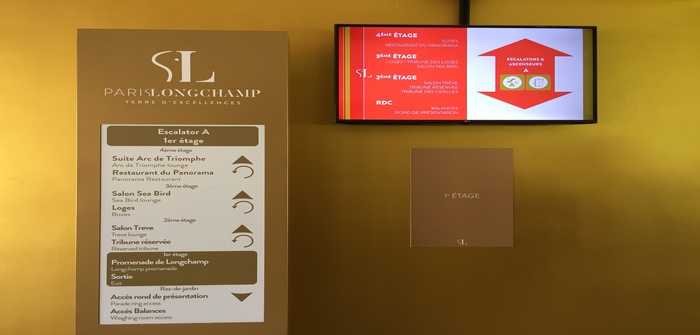 At the venue entrance, IPTV-driven screens are often used to reinforce branding, engage with arriving supporters and create a buzz. In central atriums, displays provide guests with information about seating, restroom location, and other facilities. Increasingly, these signs are dynamically managed to cater for unique events or special offers as well as for contingencies such as seating section changes or restroom facility closures.
For many stadia, ticket sales are just one source of income. Increasing the spend per visitor during their visit through sales of food, beverage and merchandise is now regarded as a vital revenue contributor, and TV screens are growing in number to capture attention throughout the venue.
Higher value seating in VIP areas is one such activity that is critical for many venues. As such, the expectation of a modern VIP area is access to high-quality audio and video media. For many larger venues like The Open annual golf championship or Ulster Rugby's Kingspan Stadium, this means using IP video to distribute in-house TV productions to VIP areas along with corporate hospitality content in a seamless and highly flexible fashion.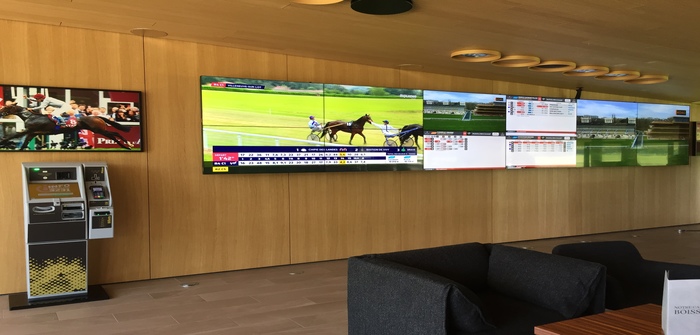 However, it is within corporate hospitality and VIP areas that IP video systems are adding some of the highest value, providing, for example, the ability to promote special offers and merchandise, or even place food and beverage orders via the TV.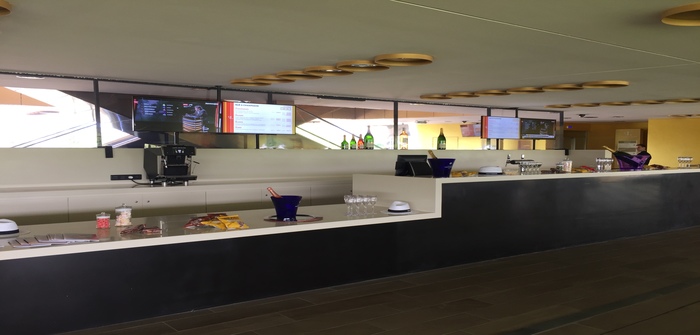 IP video and digital signage have been deployed successfully for advertising within stadia for a number of years. The quality and size of displays has grown dramatically in recent times, and the ability to update content quickly has given rise to more powerful advertising tools that generate greater impact – and ultimately revenue. The integration of live video streams and digital signage ensures that the signage is visually engaging, and fans never miss a second of the action, wherever they are in the stadium.
However, operational efficiency is also a critical success factor. For a venue such as Lord's Cricket Ground, which has a large number of screens throughout its new Warner Stand, the need to streamline communications to the thousands of visitors at each match is a vital system requirement. IP video and digital signage are used in the bar, catering areas and the lobby to display drink menus and pricing, sponsor adverts and to promote Lord's Shop and cricket store merchandise on match days. The system is also used to create personalized, branded signage screens for meetings and conferences held on non-match days.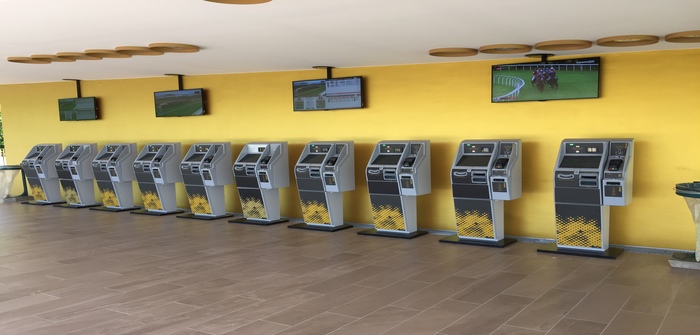 All these use cases point to a future where engagement becomes more inclusive and centred around digital technology. Although video and signage are a highly visible aspect of this revolution, behind the scenes, it is the rise of IP as the unifying factor that will help stadia deliver more value while simultaneously reducing operational complexity.